About Don Shapiro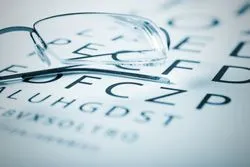 Dr. Don Shapiro was born in The Bronx, New York City. He attended undergraduate school at the State University of New York at Oneonta. He started his undergraduate education in a pre-medical program for two years and then changed to education and psychology because at that time, pre-medical students were being drafted for the Vietnam War which with his draft number would have made him draftable.
He graduated with an elementary teacher's certification and a bachelor of science in psychology. Dr Don Shapiro, after graduating in New York State, moved to Miami and did work as a substitute teacher in the Dade County educational system. At the same time he got interested in the wine and culinary world which was just changing and with his wife had a catering business and a wine consulting business and gave up substitute teaching. He and his wife traveled a great part of the world studying and learning more about food and wine, especially all throughout Europe. After the catering business he opened a high end Italian restaurant with a friend in the business in Atlanta, Georgia for about four years which enabled him to import and sell wines of Italy for their restaurant. He and his wife were avid members of most wine and food organizations in this country. They traveled to most of the fine wine growing regions around the world to learn about their wine, food and cultures.
After about 4 – 5 years he decided to sell his part of the business and went back to school. He attended Miami Dade Opticianry School and graduated summa cum laude at which time South Eastern University in Miami was just starting an optometry school to which he applied and was accepted and graduated in 1995 with an optometric physician's degree. His first job out of school he was given the opportunity to open an optical store for which he was the optometrist for well known chain of opticals "For Eyes Optical" in South Beach, Miami Beach where he worked for 23 years until For Eyes was bought by a large company chain. He is presently in a private practice also in Miami Beach with a friend who owned Home Optical for 13 years and is practicing there. Dr Shapiro was awarded by Wessley Jessen contact lens Company for his outstanding work. He was with one of the volunteer optometrists who worked with the Junior Olympics' teams, to screen all the athletes' visual needs. He did many volunteer works in Miami Dade Schools doing vision screening and participating in career day. He specialized in full complete comprehensive eye exams and particularly in fitting contact lenses. He treats basic eye disease from red eyes, removes foreign bodies, treats dry eyes and help with children vision training, co-manages Lasik and cataract patients. He is moving more toward the medical side of optometry along with his refractive skills in prescriptions for glasses and contacts.
He has been a member of many optometric organizations and enjoys staying current with all the new technology that is evolving.